June 11, 2019
Posted by:

JPS Access

Category: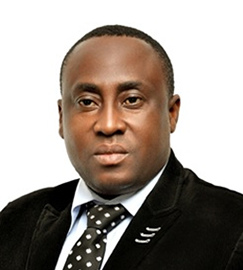 Aindero Sunday Oladele MTM, AMCIS, MNIS is an experienced, enthusiastic; self motivated who always strives to achieve a very high standard in whatever is undertaken. Offers: the ability to motivate others, proven leadership abilities within team environment, experience and understand the importance of customers/stakeholders services. With over 24years unblemished services in National Security and Maritime Industry, experience has been gained in all aspect of Port and Terminal Operations, Security Risk Management i.e Physical security, Security of Information Management, Field Intelligence and Close protection operations, to mention but a few. He holds National Diploma in Elect/Elect Engineering, Certificates in Radio Tactical Communication, Operation and Maintenance of Vsat and Conferencing, Military Intelligence operations, Advance Diploma in Security Operation and Management, Post Graduate Diploma in Theology, Post Graduate Diploma in Shipping and Port Management, Master Degree in Transport Management and World Class Master in Shipping and Port Management.
Associate Member Certified Institute of Shipping,
Member Institute of Security of Nigeria,
Member Chartered Institute of Marine, Port and Terminal Professionals, USA.
Elite Member World Confederation of Business
As a manager in a dynamic and complex environment, he is comfortable with the additional complexity that multiple stakeholders bring and wish to continue his professional career by applying and developing his skills and knowledge within a dynamic and fast-paced maritime industry.